Spliter Cell: Conviction delayed again from February to April 2010
I seriously don't get it!
This has to be the most dramatic game release ever. Never mind the GTA drama.
They say that to make a point or an impression on your product or service, you need to bring in the drama.
What they mean is "bring a chicken with you to the meeting".
What they DON'T mean is "drag around a product until your consumers lose interest".
I am very disappointed. I was looking forward to February. I really did.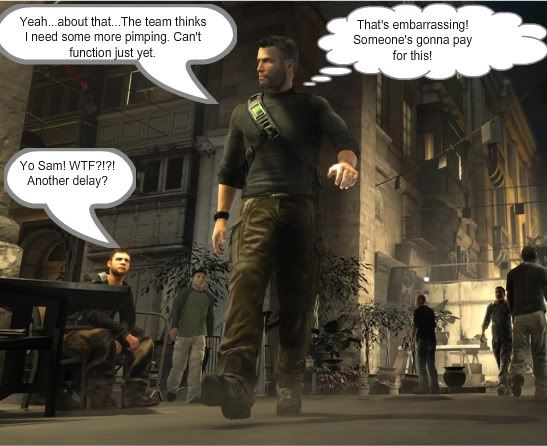 Enough with the drama already! Just release the game. I am sure we'll be happy anyway.