There are many free courses available on the internet; some good, some bad and some really good.
But, did you know that you can actually listen to Stanford, Berkeley and Cambridge courses via iTunes for free?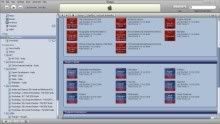 Stanford University offers courses from 2006 till present on science, technology, law, politics, history and a few more.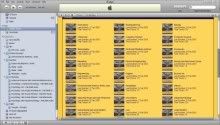 Just as Stanford, Berkeley University gives away courses but on  more subjects. Some courses, contain videos and they too can be downloaded.
So, head over to this one first and start downloading.
There are a few more universities offering courses via iTunes and you can get them all from the Apple's education page – (scroll to the bottom of the page).
All you need to do now is sit down, download any of the available courses and start listening.
OR, you can load them into your iPod.
If you do not own an iPod, you will have to access your "iTunes Music" folder and get the mp3 tracks from there.